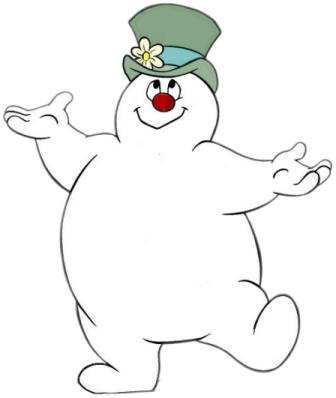 Have you ever wondered what goes into making Christmas Cartoons?  A lot of work, planning and much more goes into animation. 
"Frosty the Snowman" is a popular song written by Walter "Jack" Rollins and Steve Nelson, and first recorded by Gene Autry and the Cass County Boys in 1950. It was written after the success of Autry's recording of "Rudolph the Red-Nosed Reindeer" the previous year; Rollins and Nelson shipped the new song to Autry, who recorded "Frosty" in search of another seasonal hit. Like "Rudolph", "Frosty" was subsequently adapted to other media including a popular television special. The song was originally titled "Frosty the Snow Man". The song supposedly takes place in White Plains, New York, or Armonk, New York. Armonk has a parade dedicated to Frosty annually. 
A Charlie Brown Christmas is the first prime-time animated TV special based upon the comic strip Peanuts, by Charles M. Schulz. It was produced and directed by former Warner Bros. and UPA animator Bill Melendez, who also supplied the voice for the character of Snoopy. Initially sponsored by Coca-Cola, the special debuted on CBS in 1965, and has been aired in the USA during the Christmas season every year since: on CBS through 2000, and on ABC since 2001. Long an annual telecast, the special is now shown at least twice during the weeks leading up to Christmas. The special has been honored with both an Emmy and Peabody Award.  Read more about A Charlie Brown Christmas here.
In 1954, the UPA studio brought "Frosty" to life in a three-minute animated short which appears regularly on WGN-TV. This production included a bouncy, jazzy a cappella version of the song and a limited animation style reminiscent of UPA's Gerald McBoing-Boing. The short, filmed entirely in black-and-white, has been a perennial WGN-TV Christmas classic, and was broadcast on December 24 and 25, 2005, and every year since, as part of a WGN-TV children's programming retrospective, along with their two other short Christmas classics, "Suzy Snowflake" and "Hardrock, Coco and Joe." The short had previously been telecast annually on WGN's The Bozo Show, along with its two other companion cartoons. The three cartoons are also a tradition on WJAC-TV in Johnstown, Pennsylvania, which not only broadcasts the cartoons on their station, but also makes them available on their website. Read more about Frosty the Snowman here.
The Grinch is a bitter, grouchy, cave-dwelling creature with a heart "two sizes too small" who lives on snowy Mount Crumpit, a steep high mountain just north of Whoville, home of the merry and warm-hearted Whos. His only companion is his unloved, but loyal dog, Max. From his perch high atop, the Grinch can hear the noisy Christmas festivities that take place in Whoville. Annoyed, he decides to stop Christmas from coming by stealing their presents, trees, and food for their Christmas feast. He crudely disguises himself as Santa Claus, and forces poor Max, disguised as a reindeer by tying an antler from a deer plaque on his wall, to drag a sleigh to Whoville, where he slides down the chimney and steals all of the Whos' Christmas presents, the Christmas tree, and the log of fire. Read more about the Grinch here.