Christmas Music - Where Are The Singers Now?
Have you been wondering where your favorite Christmas music singers are now? We are featuring four of the well-known singers of all-time.
Do you remember or ever know the singing cowboy? If that doesn't ring a bell, maybe the name of Gene Autry does. Autry was 91-years-old when passed away on October 2, 1998. He had more than 600 recordings with over 300 written or co-written by him. One of his famous radio shows were "Back in the Saddle Again." His Christmas songs "Rudolph The Red-Nosed Reindeer and Here Comes Santa Claus" are traditional songs played each year.
Not only to music he was enlisted into the Army Air Corps in 1942 and fought in WWII. After the war, he resumed his career in the movies. Autry is the only entertainer to have all five stars on the Hollywood Walk of Fame.
Autry's website has much more information about his career, recordings, and museum's.
Source: GeneAutry.com
The next person you may know all too well. They have been inducted into the Rock 'N' Roll and the Country Music Hall of Fame. This person has sold more than 100 million records - more than any woman in the history of recorded music.
Brenda Lee has been a recording artist more than 50 years with hits like "I'm Sorry and Sweet Nothin's." On October 19, 1958, Lee recorded "Rockin' Around The Christmas Tree." The song was released as a single but the record failed to chart in either 1958 or 1959. The song was re-released in 1960 and became a big hit this time. This song is a Christmas standard and is #4 in the Top 10 All Time Christmas Songs.
Brenda Lee's website has much more information about her career in music.
Source: Brendalee.com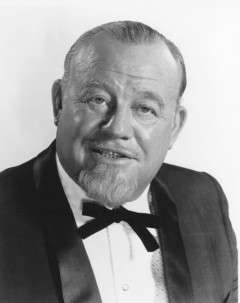 You'll reconize this person very well. Not by his picture but by his voice. Burl Ives was an American actor, writer and folk music singer. As an actor, Ives's work included comedies, dramas, and voice work in theater, television, and motion pictures. One of those motion pictures that's been running since 1960 is Rudolph The Red-Nosed Reindeer. Ives voices "Sam the Snowman" as a narrator.
His musical career lead him releasing albums from 1941 through 1975. His hit Christmas songs "Silver and Gold, We Are Santa's Elves, A Holly Jolly Christmas, and Rudolph The Red-Nosed Reindeer" remain a classic that are played each year. Ives dies on April 14, 1995.
Source: Wikipedia
A multimedia star, from 1934 to 1954 Bing Crosby was a leader in record sales, radio ratings and motion picture grosses. His early career coincided with technical recording innovations; this allowed him to develop a laid-back, intimate singing style that influenced many of the popular male singers who followed him, including Perry Como, Frank Sinatra, and Dean Martin.
The biggest hit of Crosby's career was his recording of "White Christmas", which he introduced through a radio broadcast during the 1942 Christmas season, and the movie Holiday Inn. Crosby's recording hit the charts on October 3, 1942, and rose to #1 on October 31, where it stayed for 11 weeks. A holiday perennial, the song was repeatedly re-released by Decca, charting another 16 times. It topped the charts again in 1945, and for a third time in January 1947. The song remains the best-selling single of all time. According to Guinness World Records, Crosby's recording of "White Christmas" has "sold over 100 million copies around the world, with at least 50 million sales as singles." Crosby's recording was so popular that he was obliged to re-record it in 1947 using the same musicians and backup singers; the original 1942 master had become damaged due to its frequent use in pressing additional singles. Though the two versions are very similar, it is the 1947 recording which is most familiar today. Crosby was dismissive of his role in the song's success, saying later that "a jackdaw with a cleft palate could have sung it successfully."
Crosby died in Madrid on October 14, 1977. On that day, Major League Baseball honored him by pausing for a moment of silence at the start of the World Series game between the Los Angeles Dodgers and New York Yankees.
Bing Crosby's website has more information on his biography.
Source: Wikipedia
Tags: Untagged